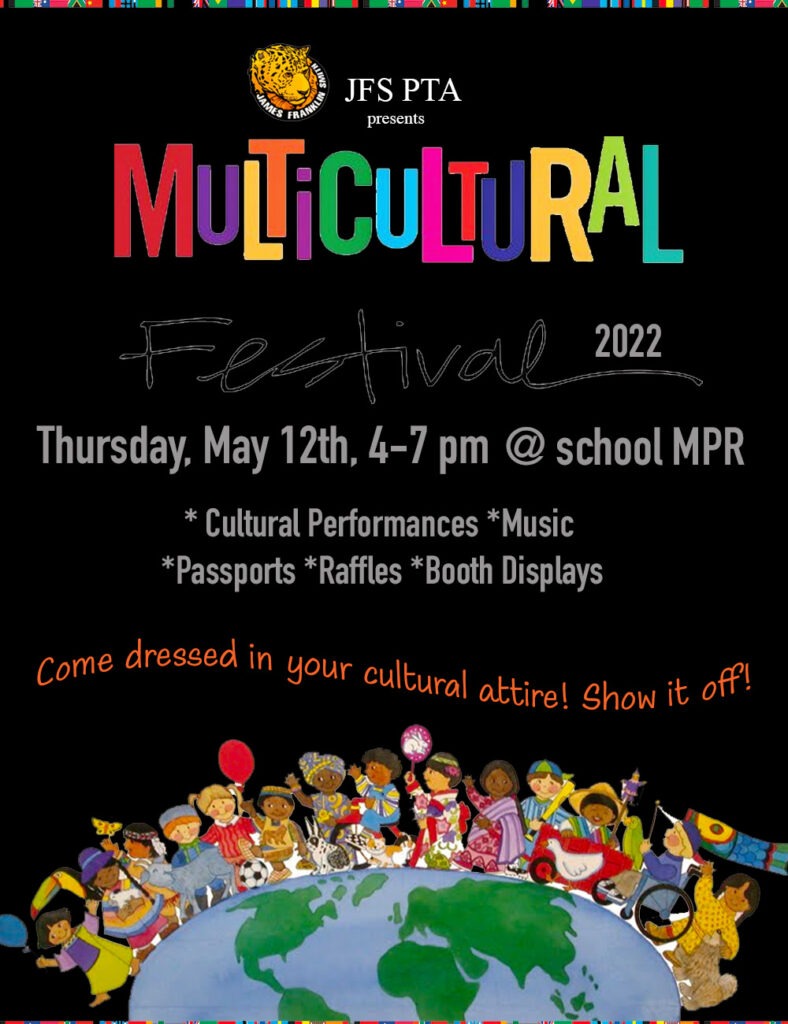 The Multicultural Night Festival 2022 is just around the corner!  On Thursday, May 12th from 4.00-7.00 pm, we will join together to celebrate the amazing diversity of our community with music, dancing, and booths to showcase countries representing the rich diversity of our school. 

Sign-ups are required to attend the event (first come first serve basis). NOTE: If you or your child is participating in the event, PLEASE DO NOT FILL OUT this form.  Email us @ jfspta2220@gmail.com

Click on the following form:
https://forms.gle/iT2xTUCLbTkTRrs69

(Please note that apart from your children at JFS, a maximum of 2 members per family are allowed at the event. So, if you have 1 child at JFS, then 1 child + 2 additional members. If you have 2 children at JFS, then 2 children + 2 additional members and so on)

Come dressed in your cultural attire!    Show it off!