You Can Make a Difference at JFS by Joining the PTA

!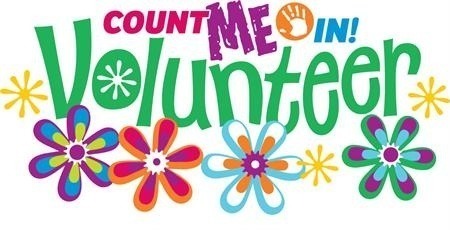 The JFS PTA Nomination Committee is looking to fill various open positions on the PTA Board in the next school year 2017 – 2018. This is a great opportunity to put your energy and talent to make a BIG difference at JFS!  All those interested will be considered but please contact us as soon as possible before all positions are filled!  For more information on open positions and to find out how you can help, please contact the committee members below.
Linda Ha – lindamha@gmail.com
Linley Toro – linley31@gmail.com
April Yan – april.yan@gmail.com
Sterling Larnerd – sterlinglarnerd@yahoo.com
---
 Spreading Kindness at JFS
Ms. Ortega and the PTA are encouraging and acknowledging kindness and compassion at school. Thirty-three of our dedicated and enthusiastic student Peacemakers, teachers, and staff are going on "patrol" to catch students being kind. Students will be awarded with stickers and some students who display stand up and heartfelt acts of kindness will be written up on a ticket which will be posted on our bulletin board. Our campaign for the next couple of weeks will include random acts of kindness activities and a Kindness Box where students can anonymously write others a complimentary letter. We hope that our Kindness Campaign will cultivate that feel-good emotion in each of our students and to inspire them to be more kind, more often, at school and in their everyday lives.
Ask your child, "What kind act did you do today?"
---

Winners For REFLECTIONS 2016-17 Evergreen District
Exciting news! We have 5 students from JFS who won the competition in their respective categories at the District level. This is the highest number of entries from a single school to have found Winners! The District level entries will now compete at the State level. Final results will be announced by May 2017.
Here are the Winners!
Dhyana Desai (1st Grade, Mrs. Cacciaroni) for Visual Arts
Ahaana Baheti (3rd Grade, Mrs. Hart) for Dance Choreography
Donovan Ly (4th Grade, Mrs. Noyes) for Literature
Rin Homma (6th Grade) for  Film Production
Nathan Ly – Photography
Two JFS students make it to State Level competition! Congratulations!
Ahaana Baheti – 3rd grade (Choreography) & Donovan Ly – 4th grade (Literature) have gone on to the next round of competition, moving from District to State Level. Great job Ahaana and Donovan!!!
For any questions, please email Sonali @ 
bahetisonali@gmail.com
.
Thank you & a big pat on the back to all participants!
---
Save The Date! This year our Carnival will be on June 1st, 2017.

Time: 4:30 to 7:30 PM
Volunteer to be part of the biggest JFS celebration of the year!
Contact Deepa Kamepalli at deepabathala@gmail.com