---
***HELP DONATE TO JFS WHILE YOU SHOP AT AMAZON***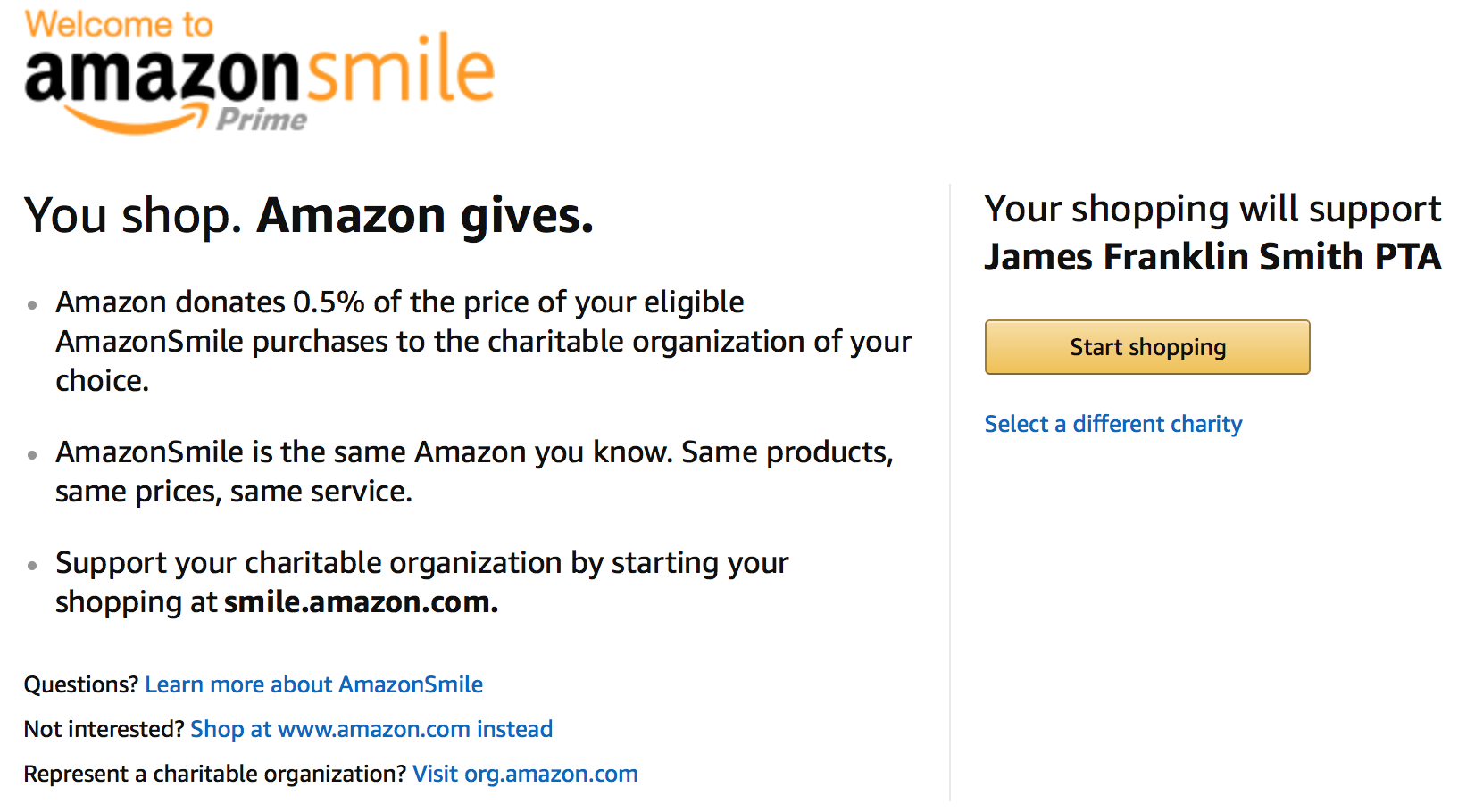 ---
A Letter From Our PTA President Miguel Toro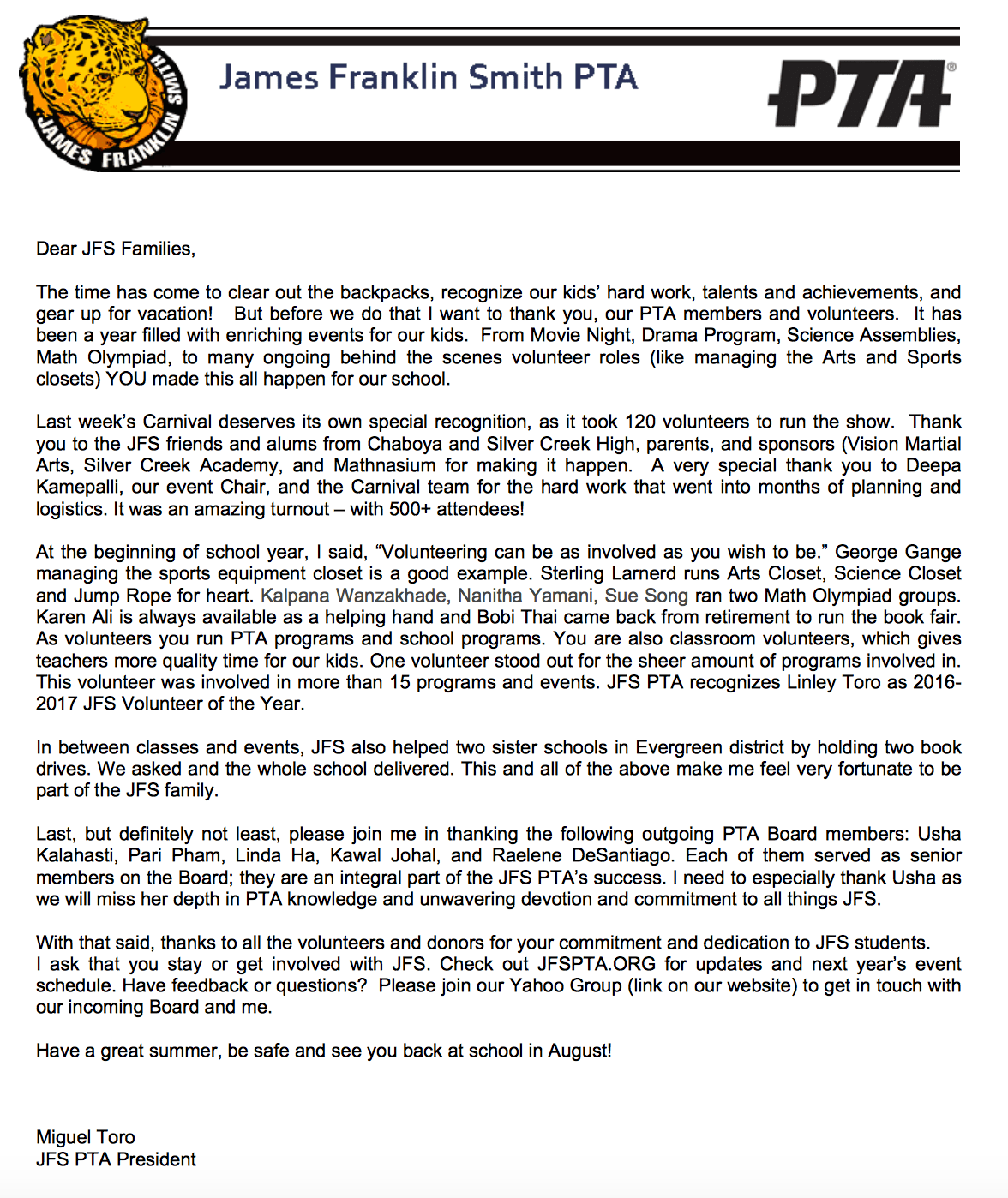 ---
We Will Miss You Mr. Schorr and Mrs. Newton!
Thank You For Your Service at JFS.

---
JFS Carnival – June 1st, 2017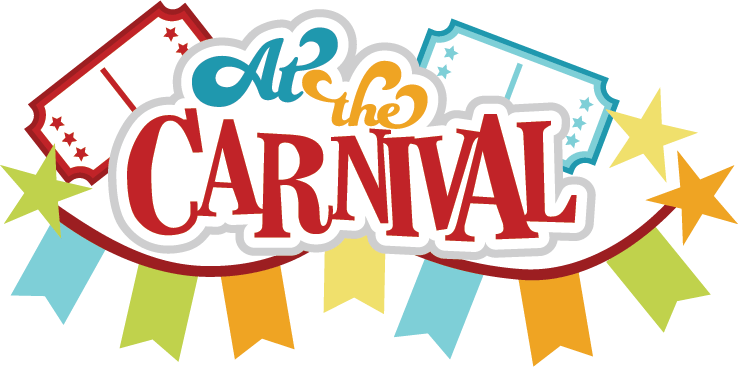 It's our year-end big celebration!
This year we have more than 20 mid-way games, field games (Laser Tag, Bubble Soccer, Giant Beach Volleyball, Obstacle course ), coloring/painting projects for all ages, an awesome Photo Booth with Green Screen and unlimited photos, Fire-Trucks, DJ Music, Awesome Prizes and MUCH MORE!!! Food At The Carnival: Ice Cream, Cotton Candy, Water, Soda, Ice Tea, & mouth watering
dinner options from local restaurants.
---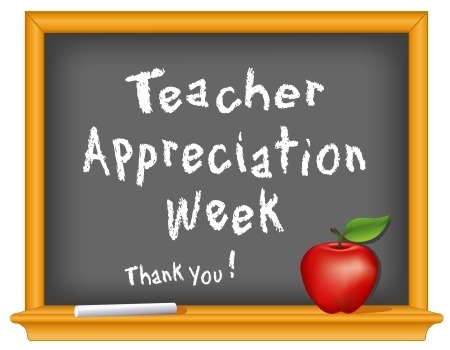 JFS Staff and Teachers Appreciation Week is
May 1st to May 5th, 2017

Thank You For Helping Us Bloom and Grow!
Let's celebrate to let your teachers and the staff know how much you appreciate all
that they do to make JFS a better place.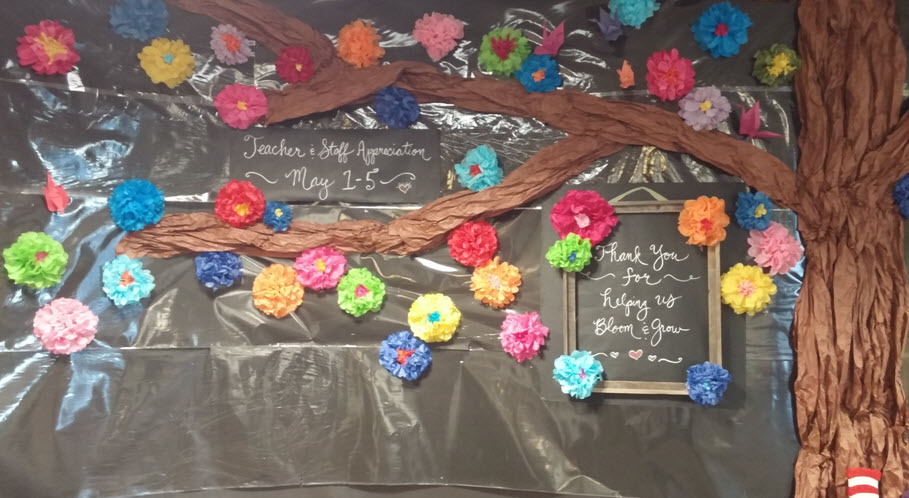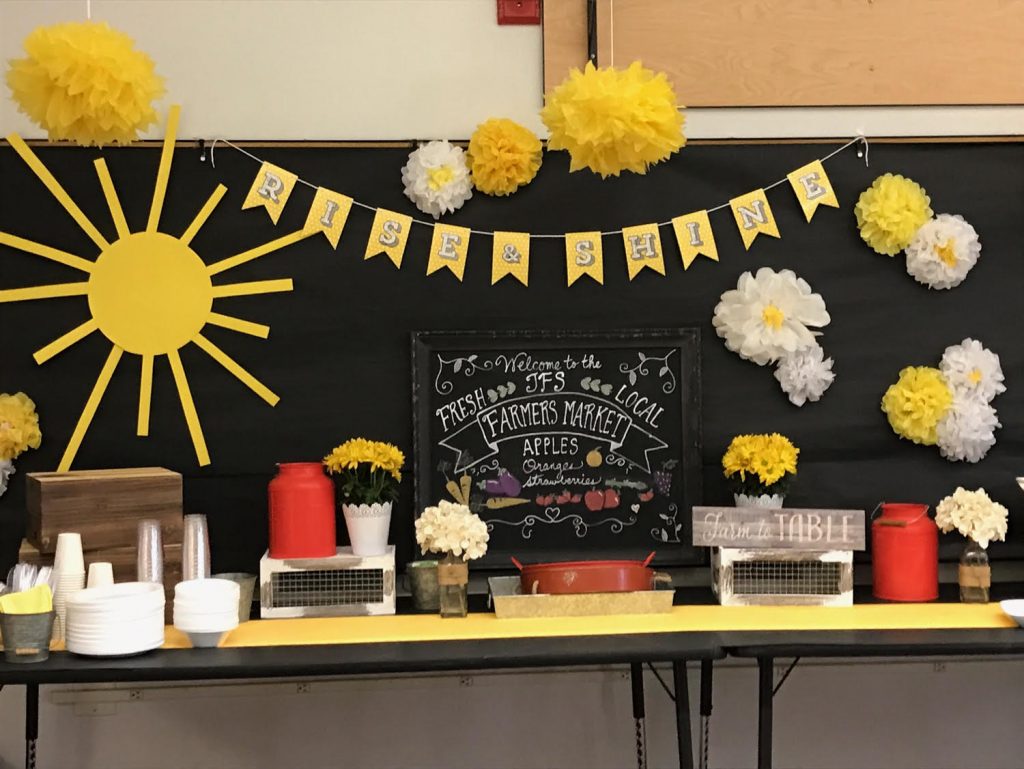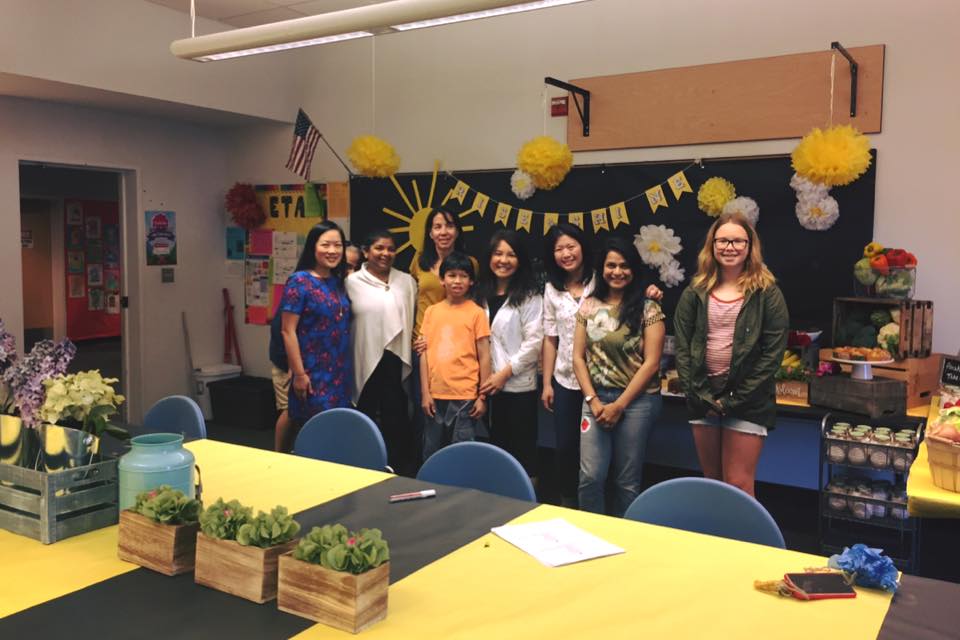 ---
Book Donation For A Local Elementary School
Was A Huge Success.
Thank You to Our Volunteers and
Thank You All For Donating Your Books!!
---

Announcing Our 2017-2018 JFS PTA Board Nominees
On behalf of the Nominating Committee, we're excited to inform you that the Board Nominees
for the next school year are as follows:
| | |
| --- | --- |
| Role | Nominee |
| President | Miguel Toro |
| Treasurer | Alice Tran |
| Secretary | April Yan |
| Financial Secretary | Jennifer Chiou |
| Auditor | Nanitha Yamani |
| Membership | Theresa Fong |
| Programs | Deepa Kamepalli |
| Communications | Sonali Patodia |
| Historian | Danny Tran |
---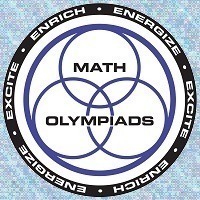 Math Olympiad Award Ceremony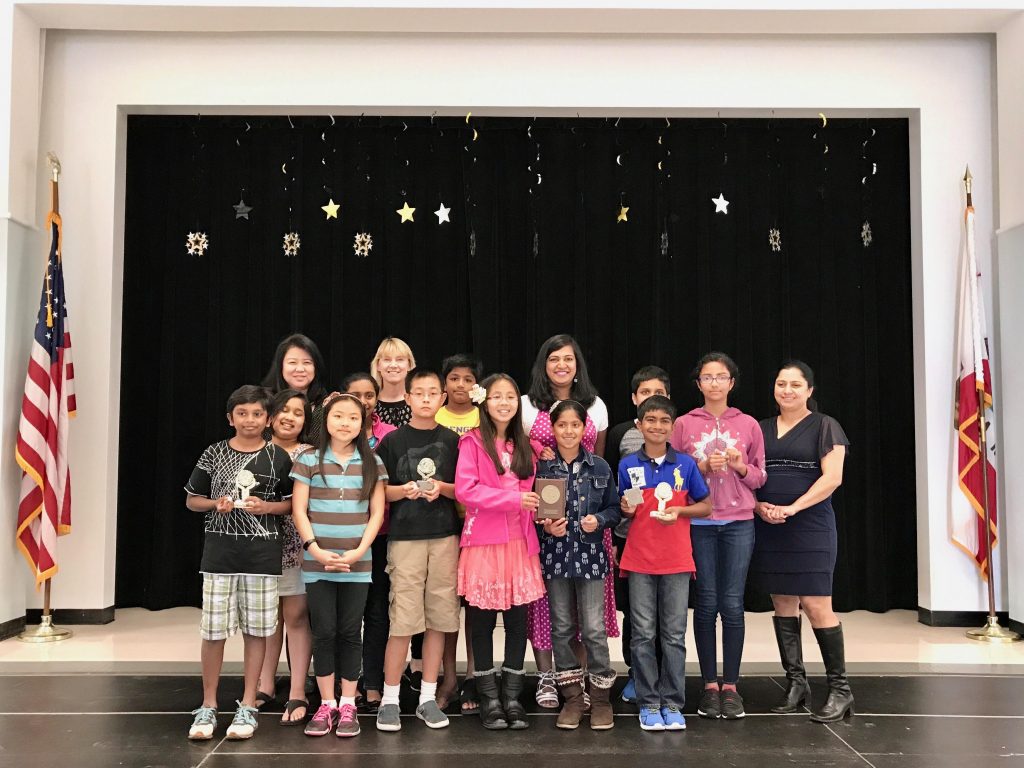 Math Olympiad got finished by congratulating outstanding students during MO Award Ceremony for the school year 2016-17. Both teams with 4th, 5th and 6th  graders had 5 exams, 5 questions each totaling with highest possible score of 25.
•Congrats to Ritwin Narra, Michael Yang and Aniketh Malyala, for receiving the top 3 cumulative scores from their respective teams. They received highest scorer trophies and goldpins.
•An extra congrats to Ritwin Narra (4th Grade) & Michael Yang (6th Grade) for achieving a perfect score on all 5 exams!!!!!! They received George Lenchner Award, a special medallion as well.
Also congrats to Nolan Zhou, Suhaas Surapaneni, Aayush Vemuri, Nishanth Tharakan and Ritu Belani for receiving gold pins which are awarded to students in the top 2% worldwide. Congrats to Anish Shukla for receiving silver pin and was placed in top 10%.
---

Our JFS Chess Champs did it again!!!!
JFS kids competed in 12th Susan Polgar Foundation National Open Tournament and won
several  trophies  under individuals, teams and clubs.
JFS Team ( Ritwin Narra, Ashwit Mathur, Saharsh Kamma & Diya Kapoor) won
1st place under  K-6 (u 800) Teams.
Ritwin Narra got 4th place under K-6 (u800) individuals by winning 4.5 out of 5 games.
Ashwit Mathur got 18th place under K-6 (u800)  individuals by winning 3 out of 5 games.
BAC Club (Ritwin Narra, Ashwit Mathur, Saharsh Kamma & Diya Kapoor) won
1st Place under K-6 (u800) Club.
BAC Club (Rhea Narra) won 2nd place under K-2 (u500) Club.
More info can be found http://bayareachess.com/static/pairings/spfno1day/index.html
---

Winners For REFLECTIONS 2016-17 Evergreen District
Two JFS students make it to State Level competition! Congratulations!
Ahaana Baheti – 3rd grade (Choreography) & Donovan Ly – 4th grade (Literature) have gone on to the next round of competition, moving from District to State Level. Great job Ahaana and Donovan!!!
---