Math Olympiad

Test-Only

 Registration Starts On
Wednesday, October 17th, 2018 at 10:00AM.
This year JFS PTA is offering Test Only sessions with tests to be held once a month
starting from November. Sign ups for the Math Olympiad is only for Grades 4 – 6.
To register your child please click on the button below starting at 10AM on October 17th.
For more questions or concerns, please get in touch with Nanitha at ynanitha@gmail.com

---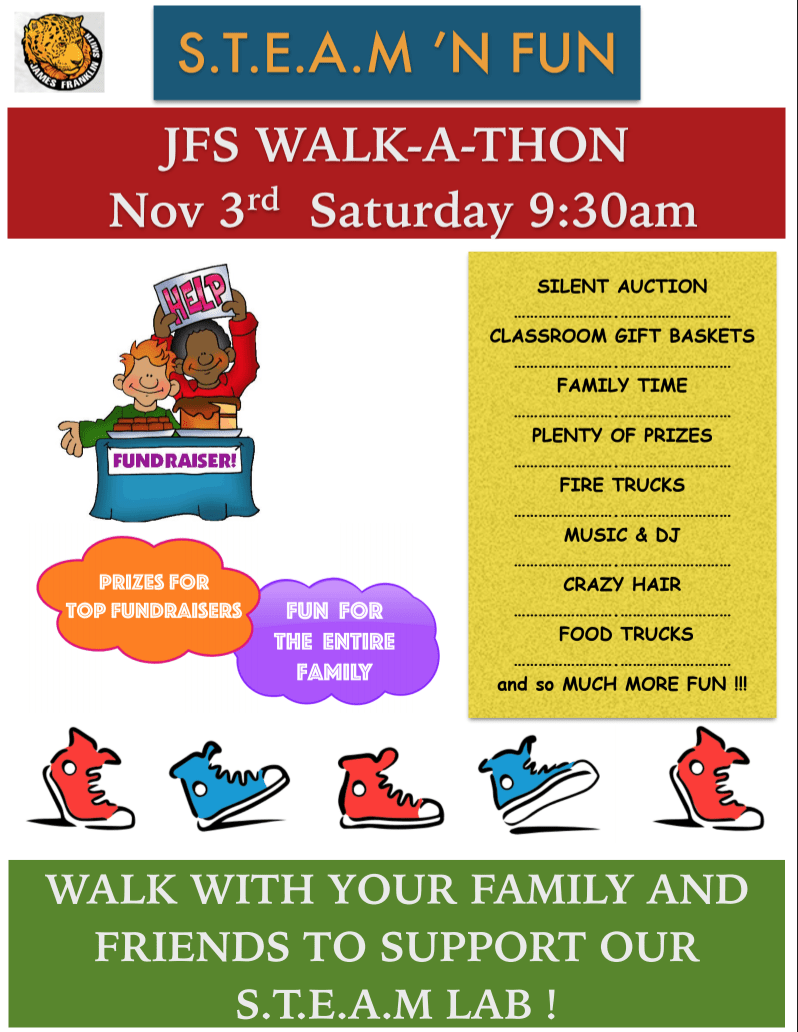 Our first

FAMILY

Walkathon Will Be On

November 3rd

, Saturday. 
Get ready to spend some quality time with your child (ren) & enjoy a fun day at JFS.
---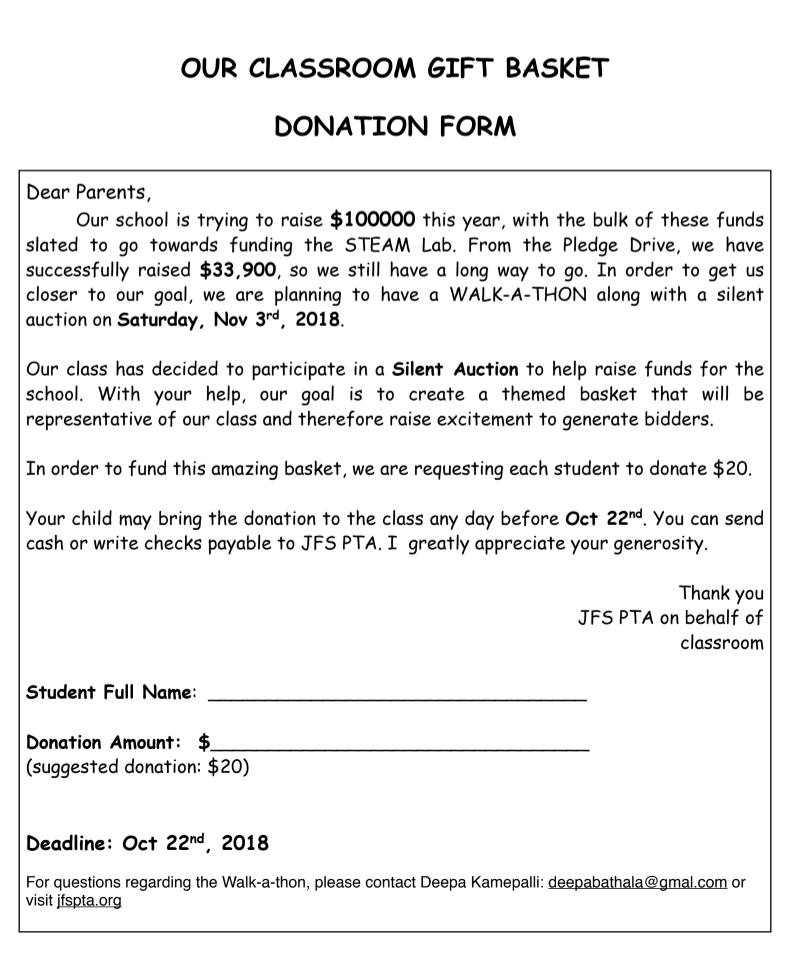 ---

---
As of 9/30/18, we are 1/3 way to our goal at 33%.
We need $100,000! 



 Together we can do this! 


Click here to view a list of Bay Area companies that match your donations!
Click here to download PTA Membership Form
As a PTA member you can feel good about supporting your child's school and get nice PERKS (discounts) from these brands and more! Visit > https://capta.org/join/member-perks/