The JFS Giving Tree program has been set up to bring our school and community together and to inspire our kids to give and be compassionate. As in years past, JFS would like to fulfill the wishes and needs of 11 families from a local Evergreen elementary school. Our gift giving program will go from Dec. 1 – Dec. 15. Please come to the school and browse the list of wishes on our Giving Tree.
To

donate a gift

please see below instructions.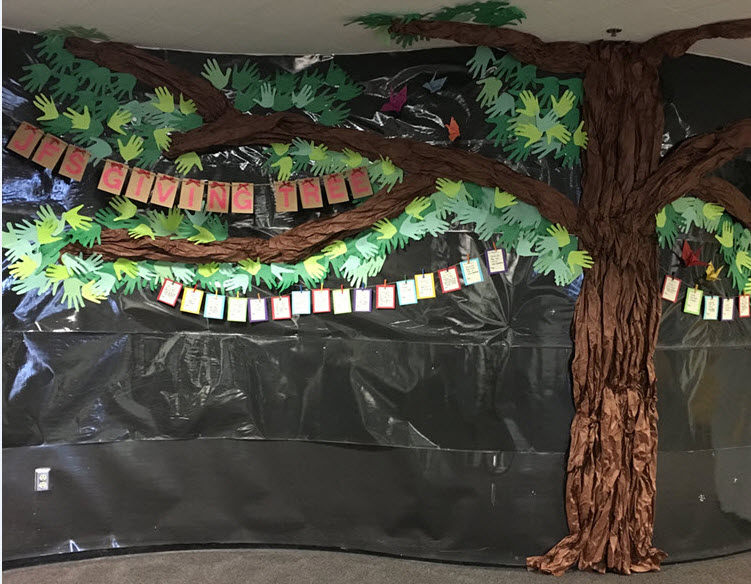 You can get a tag in school OR go online to choose a tag.
Choose a Tag at School:
Choose a tag hanging from our tree.
Parents please be sure to

sign the spreadsheet

before leaving with the tag.
Buy the gift/gift card listed on the tag.
Please wrap the gift and return with the gift tag (important) to school and place under the tree.
Please return gift(s) by the end of school on

Thursday, Dec. 15.
Choose a Tag Online:
Click on the BIG orange button below to sign up then choose a tag.
Choose any of the family members listed.
Drop off the gift / gift card by the end of school on

Thursday, Dec. 15

.
Important: Please include a card with details about the family to whom you are giving the gift (Family#, child / parent, such as "Family 1, Child 2″.
With your generosity, our Giving Tree will bring hope and joy to these deserving families.
Thanks for your kindness.
 ~JFS PTA
 
---




JFS PTA brings you Jr First Lego League
For Grades K-3 Ages 6-9!
Focused on building an interest in science and engineering in children ages 6-9, Junior FIRST® LEGO®League (Jr.FLL®) is a hands-on program designed to capture young children's inherent curiosity and direct it toward discovering the possibilities of improving the world around them. This program features a real-world challenge, to be solved by research, critical thinking and imagination. Guided by adult coaches and the students work with LEGO elements and moving parts to build ideas and concepts
and present them for review.
Register here: http://tinyurl.com/jfsjrfll
Questions? Please email Prashanth Godey at jfs.jrfll@gmail.com for more details.