Walkathon Online Auction is Now LIVE!
There are 67 items up for grabs so be sure to b

id on




teacher's time, awesome gift certificates & more!


Place Your Bids for STEAM!
Auction Ends: Sunday, Nov 11th at 8:00PM

https://www.32auctions.com/jfs2018
——-Sneak Peek Of Online Auction Items——-
---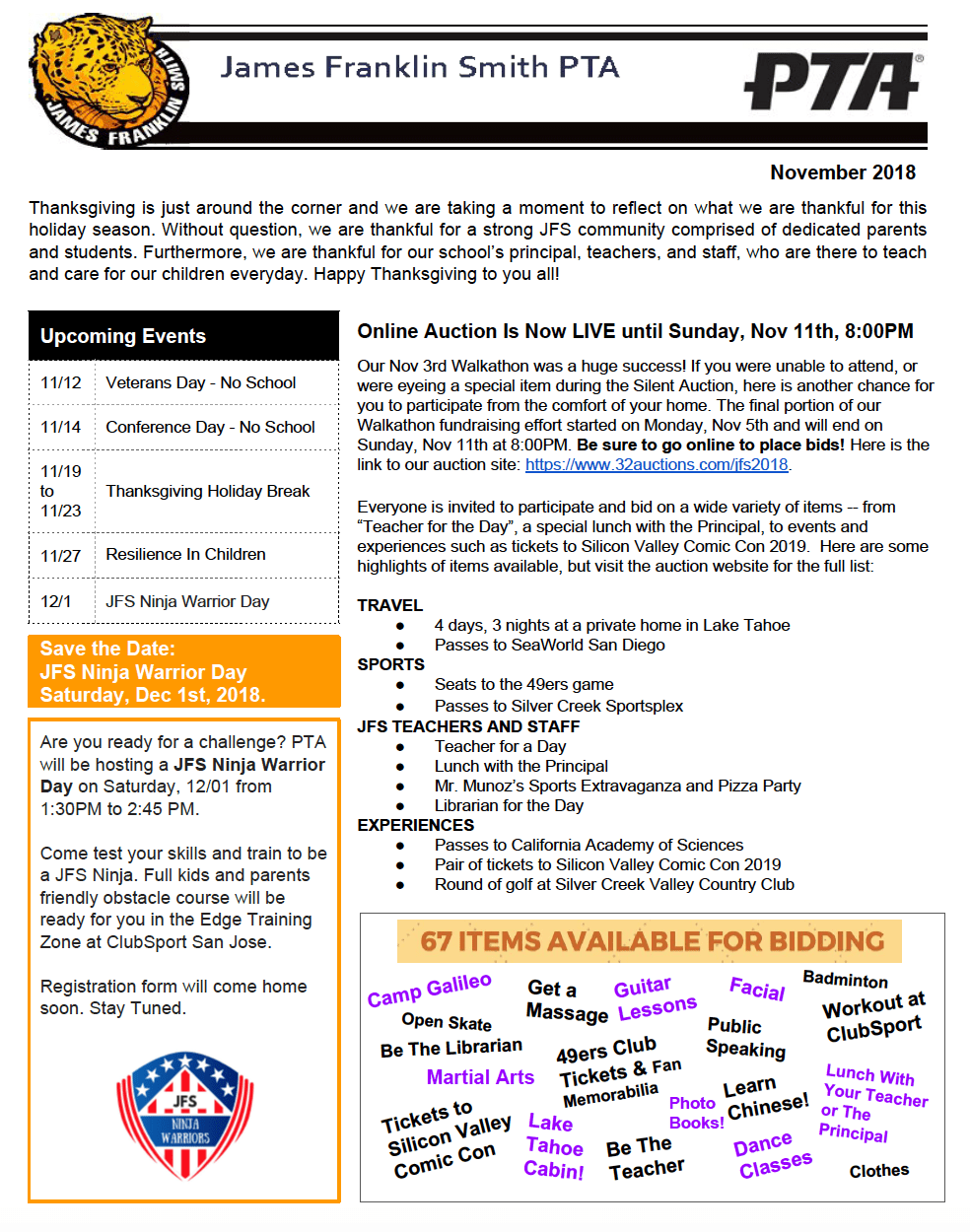 ---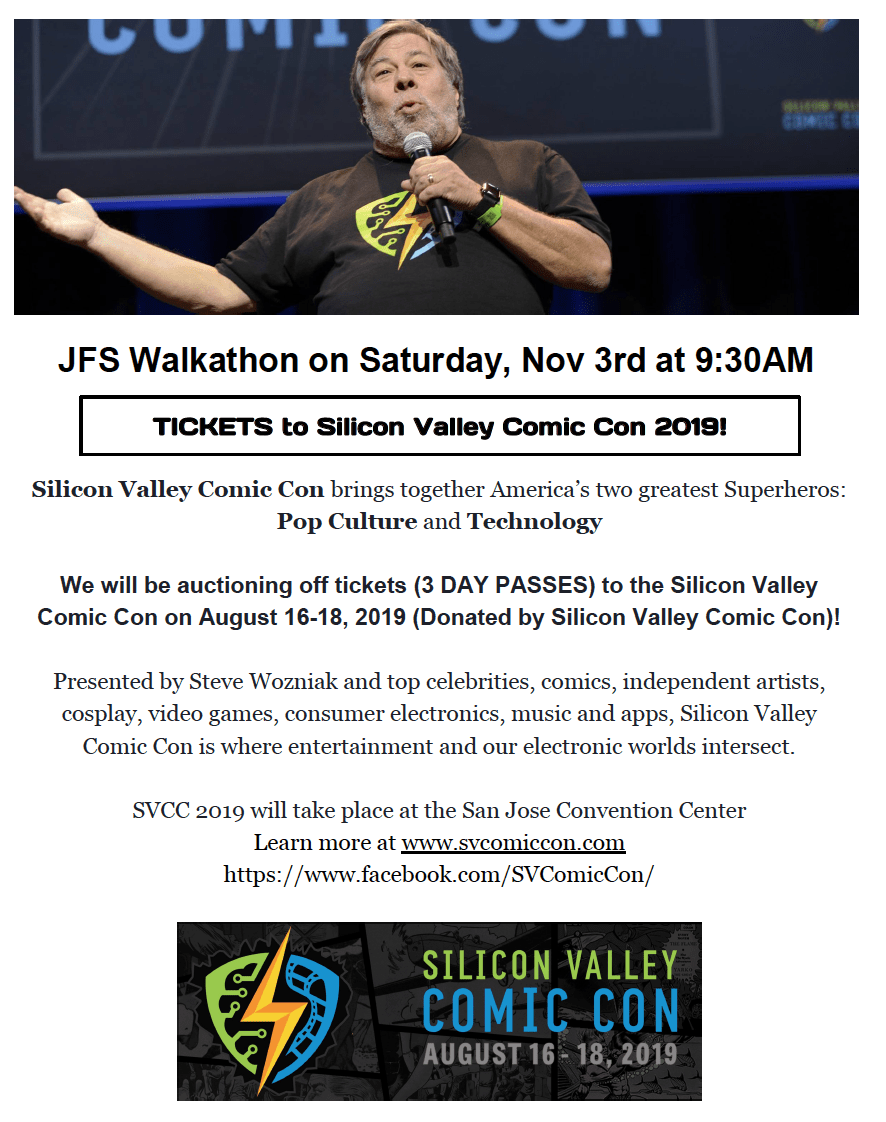 ---


We are excited to bring Math Kangaroo again to our JFS Students.
Math Kanagroo Test Registration started on Oct 25th.
No after school classes will be conducted. Only One Test will be conducted.
Math Kanagroo Test for Grades 1- 6 on March 21st, 2019 at 1:00 PM in the MPR.
Duration of the Test is 75 minutes.
Register here according to your child's grade. Please submit only one registration per child.
There are only 20 spots per grade. Seats are on a First Come First Serve Basis.
---

---
As of 9/30/18, we are 1/3 way to our goal at 33%.
We need $100,000! 



 Together we can do this! 


Click here to view a list of Bay Area companies that match your donations!
Click here to download PTA Membership Form
As a PTA member you can feel good about supporting your child's school and get nice PERKS (discounts) from these brands and more! Visit > https://capta.org/join/member-perks/