We are currently seeking volunteers and chair person for the 2016 – 2017 school year Multi Culture Day/Week. Please contact us soon if you like more information.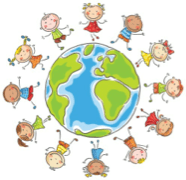 JFS Multi Cultural Week! April 11-15, 2016
Multi Cultural Week started & ended with a bang! On Monday, we had an exhilarating performance from Red Panda Acrobatics. He wowed the audience with his eye opening juggling, balancing, and strength. The folk tale reading has started & will continue until next week. Thank you to all the parent volunteers who have read to the students. They are enjoying all the wonderful stories from around the world.  Our school looked beautiful, and was filled with culture on Thursday! Thank you to all the students and parents who dressed in their cultural attire. Lastly, on Friday, the playground erupted with a live band that entertained  and livened up the whole school. Our family picnic lunch was filled with music and children dancing and singing to their favorite songs. It was a wonderful sight to see the JFS community having fun! Thank you to all for making this week a success!!!
MCN Contact Persons: Vanessa Retuta, Charu Seth and Aishwarya Rengan